Rahul Mandal – Nuclear AMRC research associate and Great British Bake Off winner – enthused a packed audience of young people at South Yorkshire's annual Get Up To Speed with STEM event with inspiring talk about the close links between the science of engineering and the art of baking.
His message to the more than 3,000 school pupils gathered at Magna in Rotherham was this: "If you can do baking, you can do science and engineering and if you're doing engineering, then you can bake."
Rahul, who joined the University of Sheffield Nuclear AMRC in 2015, said he was very impressed with the event and the massive turn out of young people, along with the more than 90 businesses whose futures depend on securing the engineering talent and skills of the future.
"As a STEM ambassador it was really great to be invited to be part of such a fantastic day and to be asked to do a demonstration that makes that connection between science and baking was a big honour," said Rahul, who has visited Get Up To Speed in previous years.
"The idea was to show young people that baking is science and that the kitchen is a lab to make delicious experiments, and that we do science and engineering in our everyday life."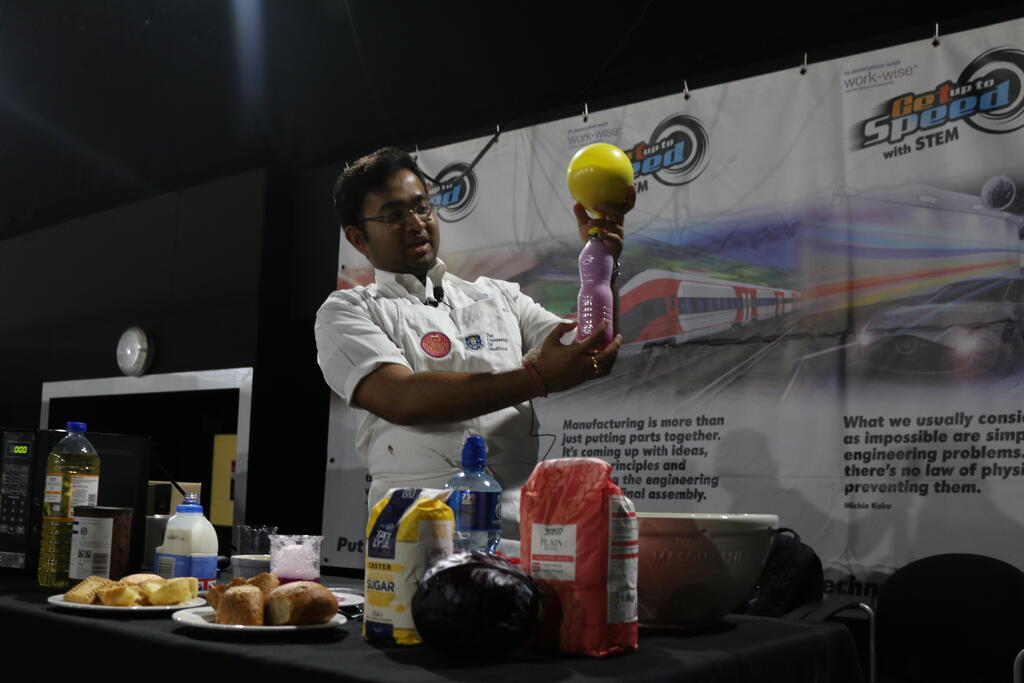 He gave an entertaining talk about his work and home life while carrying out some simple scientific experiments and, much to everyone's delight, making some cakes.
"I spoke about my job as a research associate at Nuclear AMRC and my other interests: travelling, gardening and of course baking. I explained about the biology, chemistry and physics of baking, and did some simple but fun experiments using acid, alkali, indicators, showing how they react when mixed with each other."
He explained that while cake, bread and biscuits use the same core ingredients – flour, butter, sugar and eggs – it is the addition of baking powder, bicarbonate of soda or yeast that creates a chemical reaction to produces carbon dioxide which results in the different textures.
Get Up To Speed is a day of fun and interactive activities that aims to inspire students aged eight to 25 about careers in science, technology and manufacturing. Pupils attended from 55 South Yorkshire schools with some children travelling from as far away as Newcastle.
The AMRC Training Centre and AMRC STEM team had stands at the event alongside exhibitors from a diverse range of industries including space technologies, medical implants, aerospace, acoustics and construction to rail, water and climate management.
Rahul took part in some activities – building a simple electric motor and an LED torch – and was fascinated by a Sheffield Simplex 1920 automobile provided by Kelham Island Museum, taking time to look under the bonnet of the stunning to look at the workings of the engine.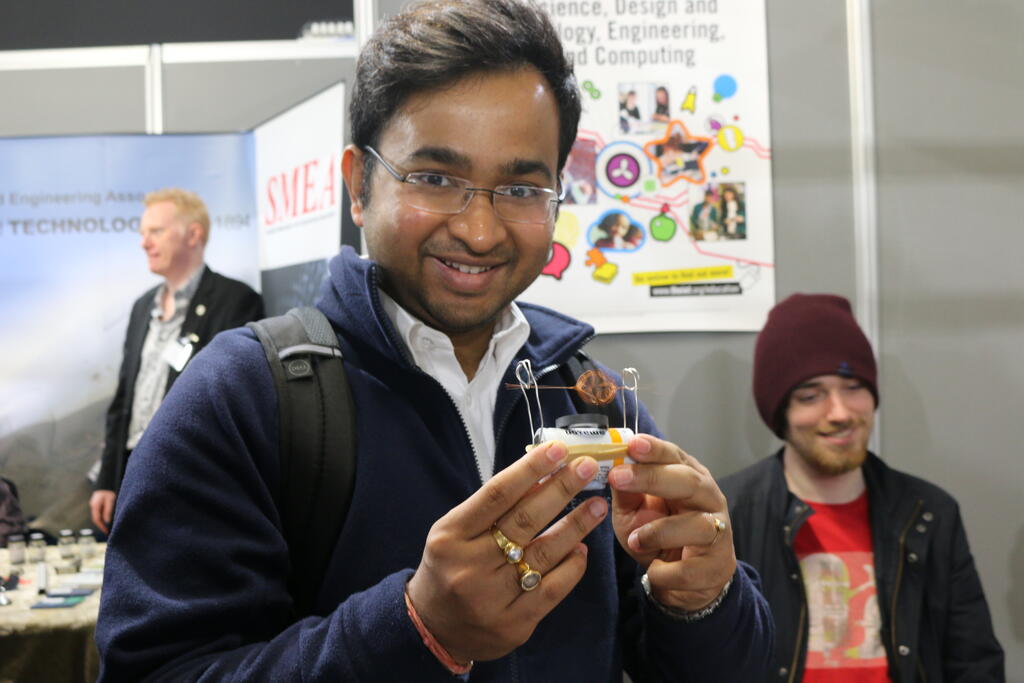 While the day is meant to be fun and interactive, day it also has a serious purpose says John Barber, CEO of the work-wise Foundation, which organises the event.
"Get up to Speed aims to play its part in growing our wealth creating skills base to help us achieve our economic and social ambitions. It was created by industry to introduce, inspire, inform and interact with our next generation of scientist, engineers, designers and business leaders," he said.
"It aims not only to reach out to young people but also those who influence and advise them so they also understand what's out there not only now but also what's coming in the future".
Next year is Get Up To Speed with STEM's tenth anniversary and will be held at Magna Science Adventure Centre on March 25, 2020.