25 April 2019
MANTRA brings Mars to Mercia
The AMRC's MANTRA truck was a fitting backdrop for the local launch of a national robotic design competition
The AMRC's MANTRA truck was a fitting backdrop for the local launch of a national robotic design competition to help schoolchildren hone their scientific thinking and develop their talent in engineering.
The technology-packed trailer, owned by the University of Sheffield Advanced Manufacturing Research Centre (AMRC), rolled up to Mercia School in Sheffield to help launch the School Robot Competition based on an augmented reality (AR) online game developed by educational publishers Twinkl and the EPSRC UK Robotics and Autonomous Systems Network (UK-RAS Network).
Pupils gained hands-on experience with some of the latest manufacturing machinery and simulators on MANTRA as part of the launch event for the competition, which invites children aged eight and 14 to design a robot that can move across Mars and complete various tasks and challenges on the planet's surface.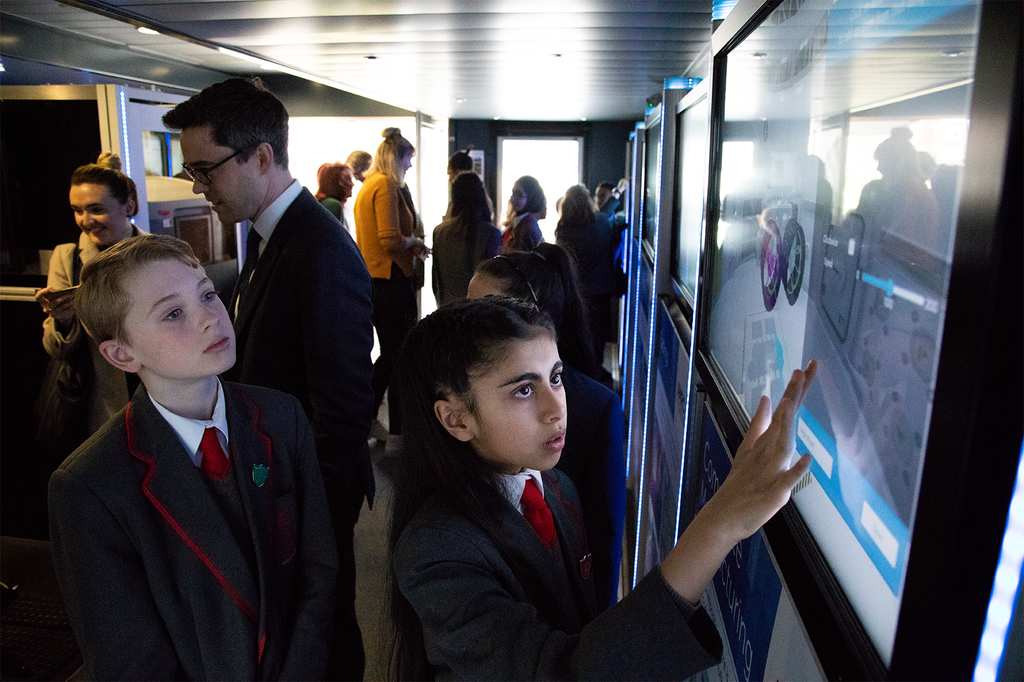 Debra Gisby, Training and Skills Coordinator at the AMRC, which is part of the High Value Manufacturing Catapult, said staff were delighted to take part in the competition and praised the pupils for their boundless enthusiasm.
"Mercia School has previously hosted a MANTRA technology visit and the school pupils and teachers are so open to trying out new technologies so that's why it was our first choice," she said.
"Using the Twinkl Robotics app – a first-of-its-kind educational game that uses the latest AR technology to support science, technology, engineering and maths (STEM) learning– the students were invited to explore a variation of skills using Mantra's on-board touch screens and Twinkl's iPads.
"The children quickly demonstrated their skills and began to build and modify their own Mars rover explorers, and some pupils were able to achieve the higher levels of construction and durability while travelling along the virtual surface of Mars. Everyone enjoyed the whole experience and we're looking forward to hearing the announcement of this year's winners."
The competition, through building robots, helps schoolchildren learn robotic technology fundamentals and research skills, and gives them the opportunity to explore their creativity and learn the joy of engineering.
It is one of a series of activities taking place as part of UK Robotics Week, organised annually in the last week of June by the EPSRC UK-RAS Network.
Winners will be announced at the International Robotics Showcase – the highlight event of UK Robotics Week – to be held at the Royal Geographical Society in London on Thursday, June 27.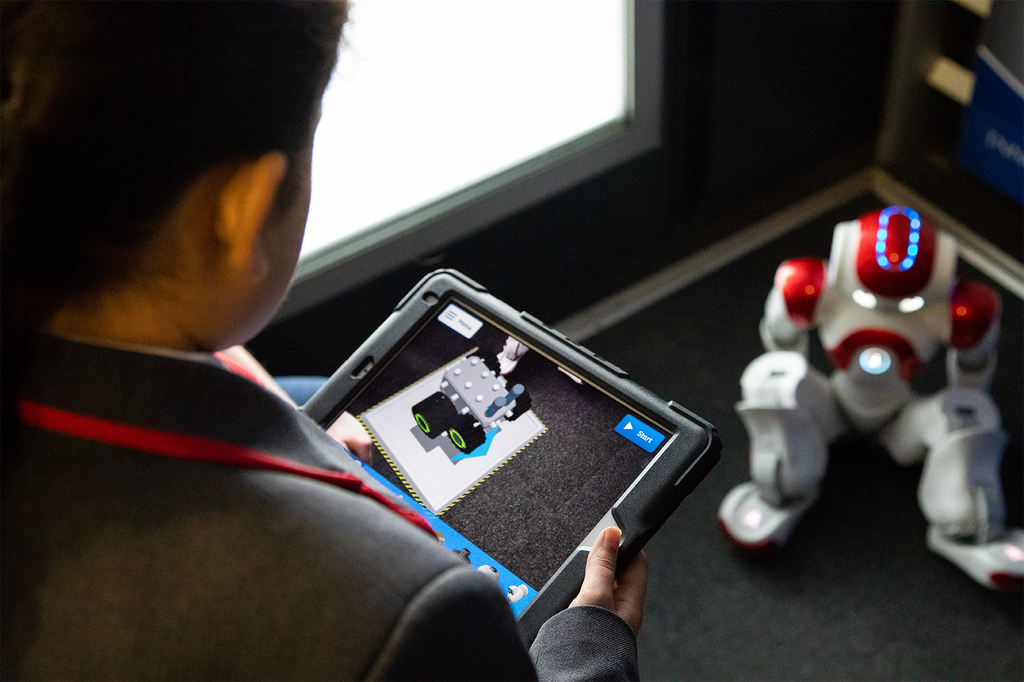 The School Robot Competition AR platform – also available as an app – offers a range of components to build, program and test robot designs, spanning: 'build mode' connecting sensors and motors to a base block; 'program mode' inputting coding to determine how the robot moves; and 'play mode' testing the robot's ability to complete various challenges on Mars.
Chief Technology Officer for Twinkl, Pete Casson, said: "Twinkl was set the challenge by the EPSRC UK-RAS Network of inspiring children to become science and technology leaders – a challenge that we're already well-versed in. Our solution was to use our world-first AR technology to bring coding and robotics to schoolchildren in a way that puts collaboration and communication first.
"Our latest app achieves these goals on an inclusive platform that is accessible to all learners – building confidence in those looking to learn whilst challenging children with skills to showcase."
Professor Guang-Zhong Yang, Chair of the EPSRC UK-RAS Network, added: "This partnership between Twinkl and the EPSRC UK-RAS Network has delivered a fantastic AR platform that will enable schoolchildren to develop important STEM capabilities in programming, debugging, engineering and the fundamentals of robotics development.
"However, this competition aims to do more than develop STEM skills – it aims to develop confidence, communication, cooperation and leadership skills, and to inspire schoolchildren as science and technology leaders as well as innovators of the future."
The app and information packs can be downloaded from the School Robot Competition website. Competition entries closed on June 14.