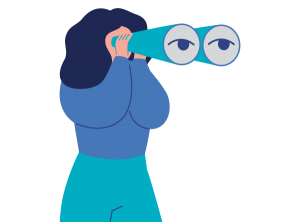 2020 taught us that manufacturing matters, says our Programme Director Alan Anderson.
Manufacturers are making a real difference to the UK response to the COVID-19, especially those able to adapt their output, supported by skilled people and resilient, flexible supply chains, to the critical supplies needed by the nation.
The heart of the HVM Catapult mission is to bring technology to bear on the challenges we face. We are uniquely placed to enable manufacturing businesses to achieve success by embracing the innovations that these technologies offer. From energy to healthcare and from food to transport, we diffuse technology across the sector and transfer learning between areas in the sector. Our work develops knowledge, capacity and flexibility that delivers for the nation's needs.
The year ahead is full of exciting opportunities for the development of new technologies and new business models to maximise the impact that we can achieve in UK manufacturing. This impact is vital as recent events have shown us that the health, wealth and security of the UK, its people, and the world beyond is inextricably linked to the outcomes delivered by the manufacturing sector.
Manufacturing steps up
Digital technologies and automation have transformed many businesses, allowing manufacturers to operate COVID-19 secure processes, increase productivity and provide more flexible production. Our Smart Factory Innovation Hub is already bringing these new ideas to more businesses and enabling them to reap the rewards that digital technologies can offer.
Technology is only one aspect of manufacturing innovation. The availability of suitably trained people to operate technologies effectively is equally vital. This is why the HVM Catapult is increasingly involved in workforce development, building an education system that provides the right skills in the right place at the right time. We include workforce requirements in the new technology roadmaps we develop, and work with organisations across the country to ensure that the people in manufacturing companies are ready to pick up and implement these new technologies when they land.
However, the growing climate emergency is probably the greatest challenge we all face and, with its intimate relationship with every aspect of modern life, the manufacturing sector has a crucial role to play. 2021 will see the HVM Catapult working even closer with industry, academia and government to map the way to net zero greenhouse gas emissions and develop a plan for how to deliver sustainable change in industry.
Towards a better Catapult
Whatever tools we develop, our impact is only as great as our reach into UK manufacturing. Whilst our reach is considerable and growing, we must make a step change to connect with much more of the sector and deliver long-lasting change for the nation on the scale required. We will build on 2020's introduction of a single point-of-entry to HVM Catapult for SMEs, incorporating this new system into campaigns that get in front of the smaller businesses that make up the majority of UK manufacturing. Our wider offer of support than ever will strengthen this further, with more plans in the pipeline.
2020 showed that the HVM Catapult has a robust strategy that delivers valuable results for UK manufacturing and the nation as a whole – helping us towards net zero, supporting levelling up of our regions and building resilience into our supply chains. The year also showed us that more is required. The coming year will see the HVM Catapult striving to increase its impact and preparing for even greater strides forward in the future.
The HVM Catapult is nothing without the tireless work of its Centres across the UK. Below is what you can expect from them in the coming year.
---
AFRC (part of NMIS)
Summer 2021 will see the opening of the eagerly anticipated £16.5 million FutureForge facility within the AFRC (part of NMIS). Set to revolutionise the global hot forging sector, FutureForge is the world's most advanced hot forging research platform and will see the centre transform one of the manufacturing sector's most important supply chains.
Building on the great work done in 2020, this year will see the opening of a refurbished sixty thousand square feet facility for the AFRC's research and development programme with Boeing, incorporating a purpose-built area dedicated to advancing the use of additive manufacturing.
In advance of the new HQ facility opening in 2022, NMIS is also developing a large-scale digital transformation programme for industry with six testbeds at its core and launching a Manufacturing Skills Academy.
---
AMRC
2021 marks 20 years since the AMRC was established and a number of activities are planned for the coming year to celebrate the achievements of our engineers and the impact the AMRC continues to have in Yorkshire, Lancashire and North Wales.
In the second half of 2021, work is expected to be completed on AMRC North West, a 4,500m2 applied research centre in Preston, Lancashire. The £20m facility will focus on innovation-led research into digital and additive manufacturing, vehicle electrification, battery assembly and lightweighting technologies.
In 2021 the AMRC will also have a significant part to play in the government's wider levelling up agenda and leverage its new and existing partnerships – with Pagabo, the Alan Turing Institute and others – to move further towards decarbonisation and digitalisation.
---
CPI
Supporting the pandemic response and national resilience planning, CPI's capabilities in RNA vaccines and therapeutics, antibodies and nanotherapeutic drug delivery mechanisms will strengthen as we become GMP certified in 2021, increasing our ability to supply drugs directly for clinical trials and speed up the development, manufacture, and supply of new medicines.
Innovations to deliver Net Zero will also play an important part in CPI's 2021 story, ranging from new battery materials to alternative protein sources, bio-derived materials, packaging solutions, tackling food waste, alternative fuel sources, and water recycling.
With partners across the Catapult Network, it will support regional and national priorities by enabling quick and effective translation of research to bring new products and manufacturing processes to market and deliver impact for a robust UK economy.
---
MTC
The MTC will kick-off 2021 recognising its 10th anniversary. It will be looking back over the last ten years of impacting society through its work with members, customers, and industrial and academic partners. There will be a big focus on demonstrating impact and increasing its outreach to significantly raise awareness of the HVM Catapult network.
March 2021 will also see the first National Manufacturing Summit. This flagship event is designed to bring together industry leaders, technologists, senior engineers and academics across a range of sectors to share insights, ideas and innovations as we all work collaboratively to shape the future of the UK's manufacturing industries.
Finally, there will be a big focus on post-Covid ways of working for both industry and MTC staff alike as we forge ahead into 2021 and beyond.
---
NCC
The focus for the National Composites Centre (NCC) for 2021 is on digital engineering and sustainable composites. It will be undertaking cutting edge R&D across sectors that feeds directly into the Government's Ten Point Plan for a Green Industrial Revolution. This work includes projects on: sustainable wind generation that will enable the UK to meet its ambitious target to power every home by offshore wind by 2030; Jet Zero; green transport; hydrogen storage and transport; carbon capture and storage; and green buildings and infrastructure. Work will also continue on the structures and propulsion systems of greener aircraft in partnership with some of the world's most innovative companies.
With important appearances at international events, demonstrations of the Quantum network and its own digital engineering round-table, the NCC will continue to be at the forefront of leading-edge thought in global composites.
---
Nuclear AMRC
The Nuclear AMRC will start construction of its new research centre in Derby in summer 2021. As the first HVM Catapult facility in the East Midlands, the new centre will work closely with the region's manufacturers across a host of sectors.
With the COP26 on the horizon, the Nuclear AMRC will continue to play a key role in delivering the national commitment to reduce emissions to net zero. As part of the UK SMR consortium, the Nuclear AMRC will continue to work with Rolls-Royce and other partners to bring a new compact low-carbon power plant to the global market.
The centre is also working with a host of other developers to turn new designs of small and advanced modular reactor – including the first commercial fusion power plant – into engineered reality. With UKAEA opening its new fusion facility next to the Nuclear AMRC, it will help to develop new sources of limitless low-carbon energy.
---
WMG
2021 brings continued focus on innovation in transport electrification and sustainable manufacturing at WMG. This work will centre on product engineering and recycling innovation for electrified and hydrogen technologies within automotive and other mobility sectors, including aerospace, micro-mobility and more. In collaboration with industry and Catapult partners, it will enable circular, sustainable solutions for vehicle, powertrain and associated infrastructure.
WMG will also continue to drive forward Connected and Automated Mobility for application across transport, freight and logistics, positioning the UK supply chain to capitalise on future opportunities This is supported by its Midlands Future Mobility testbed, which is now available for industry to demonstrate and test their technologies in a real-world environment.
---