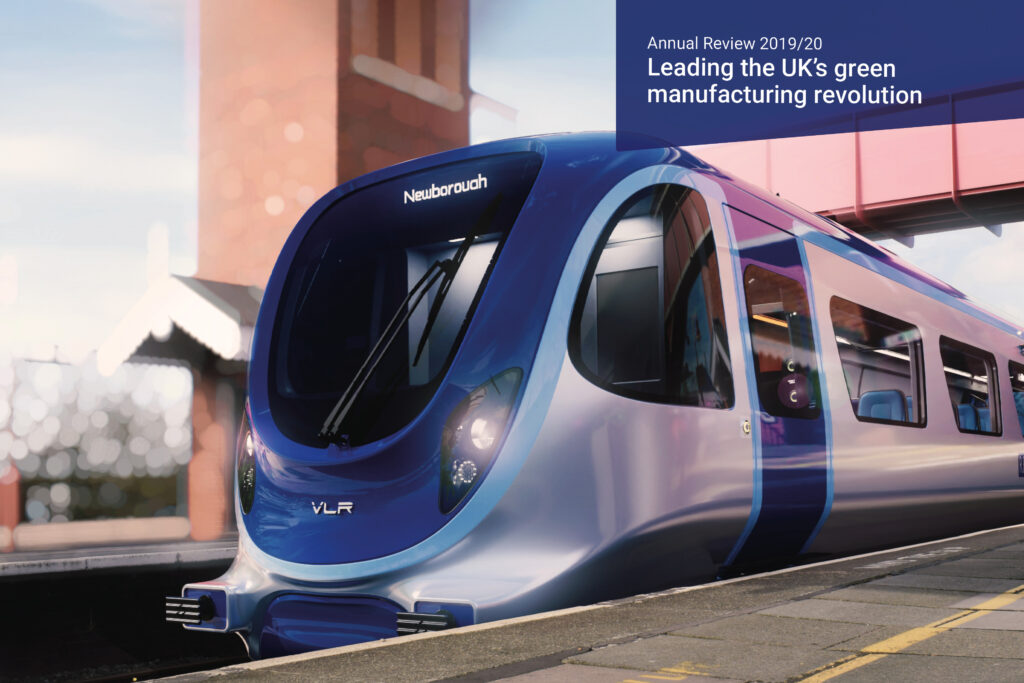 Very Light Rail (VLR) is a gamechanger for UK rail travel, with lightweight, energy efficient rail vehicles and low-cost infrastructure providing the potential for reopening disused branch lines and establishing new urban tram systems across the country. WMG continues to lead the way in this exciting new technology.
Two of their projects exemplify this. Revolution VLR, led by Transport Design International in partnership with Eversholt Rail, brings the capability of battery technology to the traditional diesel engine, with WMG developing the power pack, high voltage battery and lightweight body materials. This hybrid design will lead to significant savings in fuel and emissions.
In the urban landscape, Coventry City Council, in partnership with WMG and Transport Design International, plan to implement VLR to connect the city centre with strategic locations. Their battery-powered vehicle solution would do away with typical high-cost infrastructure, such as overhead power cables, and the prototype testing and demonstration is set to commence in early 2021. The shuttle will be an important transport mode to connect the city.