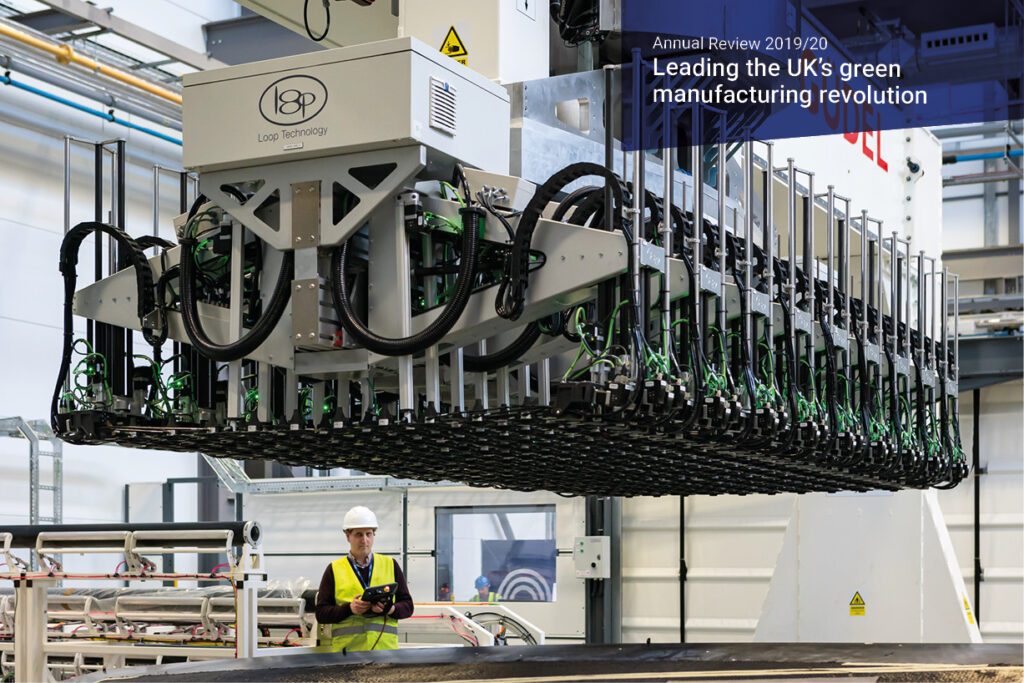 To build the next generation of fuel-efficient aircraft for a net zero world, we need lighter wings – making composites essential.
As part of the National Composite Centre's (NCC) £36.7m digital technologies R&D programme, two huge industrial robots that automate the wing production process have the potential to revolutionise aircraft production.
The 'Ultra High Rate Deposition' robots, being pioneered by the NCC as part of the Airbus 'Wing of Tomorrow' programme, measure, cut, lift and place pieces of carbon fibre with millimetric accuracy. They can also lay five metre wide strips of composite material, up to 20 metres long, in one precise movement. This could cut the number of fabric components required from 100,000 to just 150, and reduce wing build-time from one week to one day.
Looking forward, the technology could be used to revolutionise the production of other large structures such as wind turbines, bridges and modular homes.