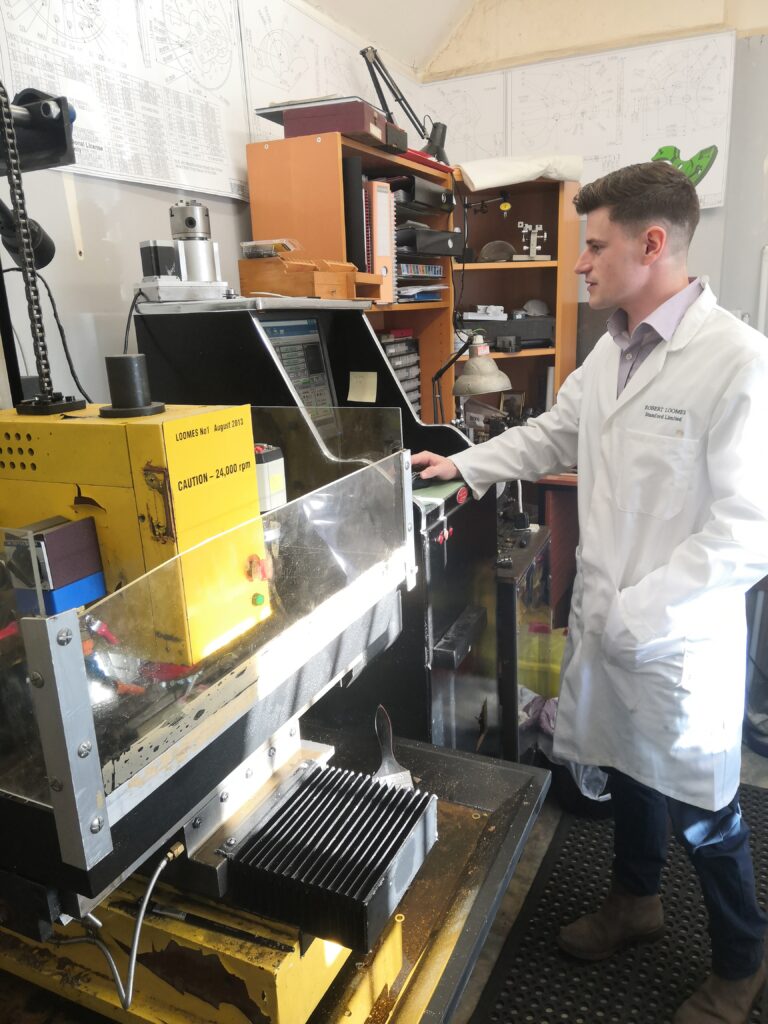 A milling machine that lay dormant is back in action producing parts for luxury British-made timepieces after the AMRC re-commissioned the machine tool and trained staff how to use it.
Watchmaker Loomes & Co's three-axis CNC machine had been gathering dust in its Stamford workshop partly due to a lack of machining knowledge in the workforce after a previous operator left the company.
Owner Robert Loomes asked the AMRC for help bringing it back into service and to upskill a new member of staff with the basics in computer-aided design and manufacturing to allow in-house production of prototypes and parts for the company's entirely British-made watches.
The AMRC's support means that Loomes & Co now have an improved machining process; knowledge of basic machining practices; skills development including design software; redesigned fixtures; and sample part production. Sometimes it's the simplest of interventions that give firms the freedom to innovate.
"This level of improved precision and cleanliness means we can work faster and crisper. It means we can get from an idea to a finished product much quicker than we ever could before, and that we can afford to take more risks and have the freedom to be more agile and develop more quickly."

Robert Loomes, Owner, Loomes & Co